VOLUNTEER AT THE Badlands Amp
CURRENT VOLUNTEER OPPORTUNITIES:
2024 Badlands Passion Play

July 5, July 6, July 7
July 12, July 13, July 14
July 19, July 20, July 21

August 9: GREAT BIG WEEKEND CONCERT TBA
August 10: GREAT BIG WEEKEND CONCERT TBA
August 23 – 25:
Go Badlands: Outdoor Adventure & Music Festival
August 24: Concert
September 7:  -Roots, Blues & Barbecue
You can be a part of building nonprofit arts and culture in the Canadian Badlands. Volunteers are part of our community and help with: 
welcoming guests
ticket taker
parking cars
cart driver ( play only)
ushering guests to their seats
first aid & safety
merchandise sales
concession sales
food service/kitchen help
pub services (concert events only)
You will meet some fantastic people and play a big part in putting on Badlands Amphitheatre events.
Thank you for your interest! We appreciate you!
Please contact us at volunteer at badlandsamp.com for more information.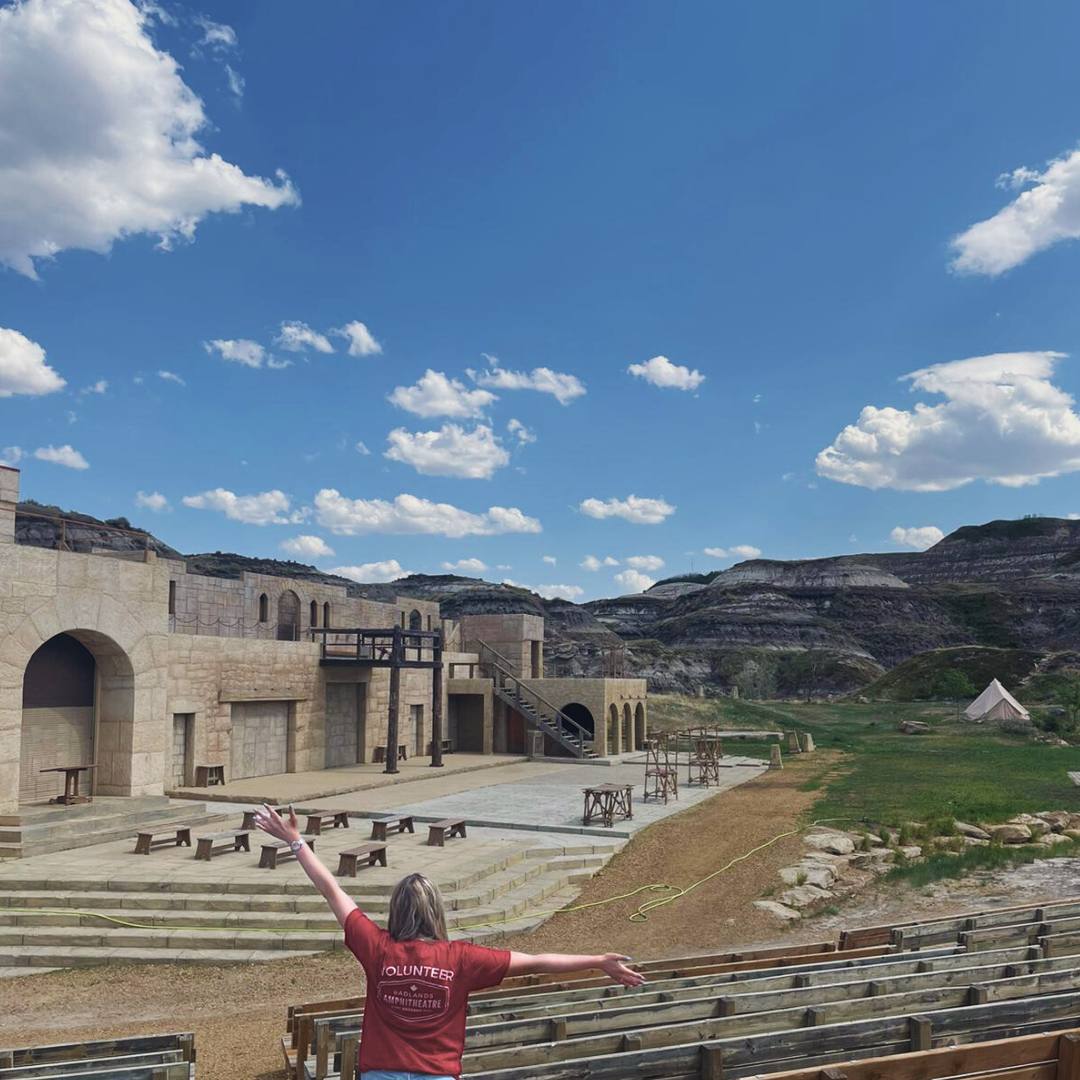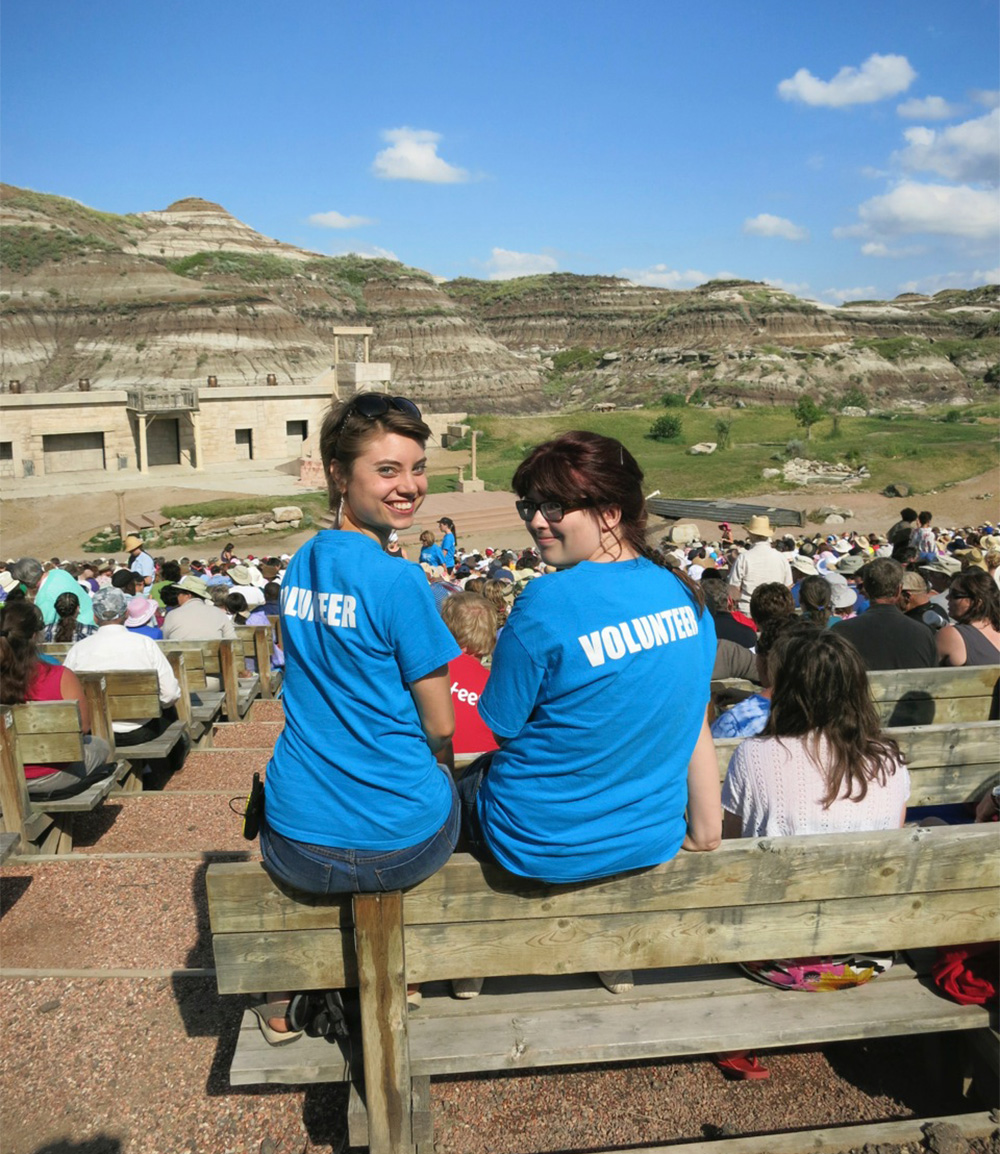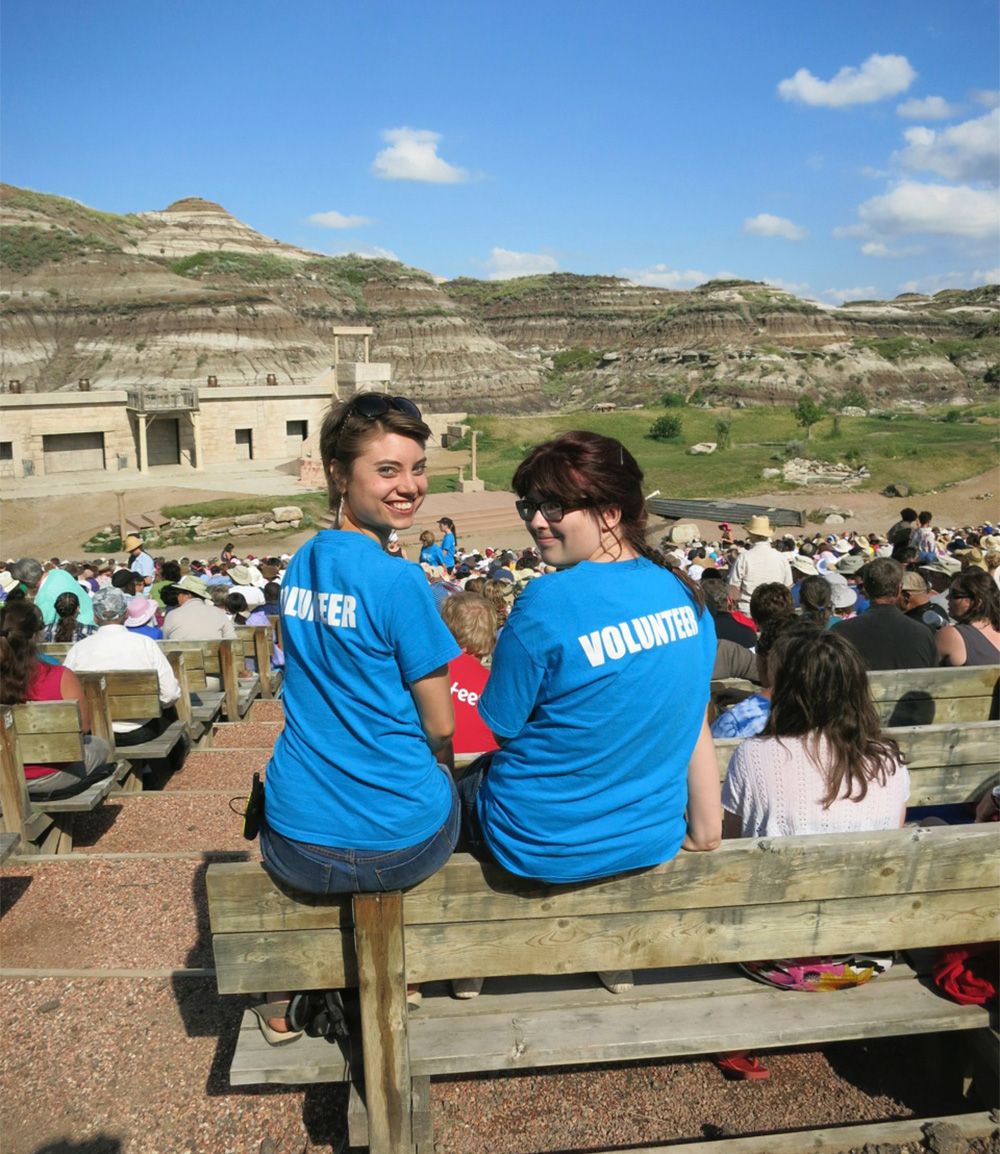 JOIN A COMMUNITY OF VOLUNTEERS:

You receive:
a free volunteer t-shirt

Badlands Passion Play volunteers receive
one (1) complimentary ticket to any Passion Play performance 

snacks while volunteering

All the appreciation in the world!
Is there a better way to meet new people and get involved in your community?
With a wide variety of positions to choose from, we have a role available for people of all skill levels and interests.
CONCERT PRESALES, GIVEAWAYS, CONTESTS, AND SPECIAL DISCOUNTS AVAILABLE IN OUR ONLINE
BADLANDS AMP NEWSLETTER.