CANADA'S LARGEST OUTDOOR STAGE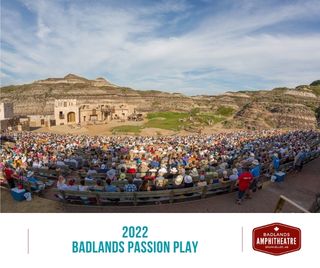 Badlands Passion Play
July 1-17
An epic story of faith hope and love – a theatrical presentation of the life of Christ on Canada's largest outdoor stage.
>> LEARN MORE HERE
Badlands Vanfest
July 29-31
Celebrate the great outdoors and all things camping. Music, workshops, movies, an artisan market, camping expo, great food. >> LEARN MORE HERE
Badlands Vanfest
July 30
Saturday Night Concert featuring The Bros. Landreth, The Hello Darlins, and The Velveteins.
>> LEARN MORE HERE
2022 GREAT BIG WEEKEND

AUGUST 19 – BARENAKED LADIES
AUGUST 20 – TOM COCHRANE 
Back-to-back Canadian Icons at the spectacular Badlands Amphitheatre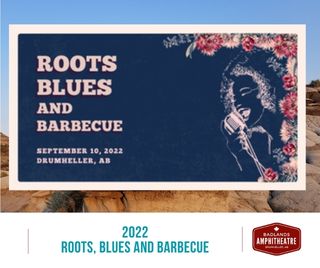 2022 ROOTS, BLUES & BARBECUE
September 10 – Hours of great music and food 
ARTIST LINEUP:
Samantha Martin & Delta Sugar • Shakura S'Aida • Angelique Francis •  Celeigh Cardinal •  Spencer MacKenzie
 Buy Tickets- $59 to $79
$7.50 ticket fee
Parking $7 in advance /$10 at gate.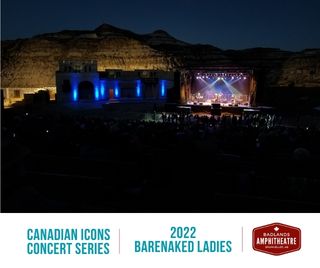 BARENAKED LADIES
August 19 – There's nothing like a concert in the Badlands Amp. And there's no one like Canada's Barenaked Ladies.
Get those tickets now – $59 to $99
$7.50 ticket fee
Parking $7 in advance /$10 at gate.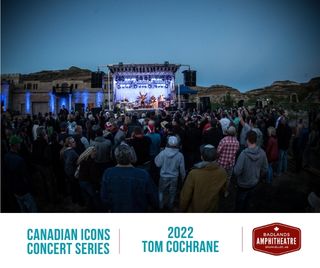 TOM COCHRANE & RED RIDER
August 20 – Tom Cochrane returns to the Badlands Amphitheatre for another incredible show.
Get those tickets now – $49 to $79
$7.50 ticket fee
Parking $7 in advance /$10 at gate.
Join our email list to get the first lineup and event announcements for 2022. 
• JULY 2022•
BADLANDS PASSION PLAY
July 1 -17
Tickets On Sale Now•

• VANFEST – JULY 30•
SATURDAY NIGHT CONCERT
The Bros. Landreth
The Hello Darlins
The Velveteins
Tickets On Sale Now
• 2022•
CANADIAN ICONS
GREAT BIG WEEKEND
BARENAKED LADIES
AUGUST 19
Tickets On Sale Now
•

TOM COCHRANE
WITH RED RIDER
AUGUST 20
Tickets On Sale Now
• 2022•
 ROOTS, BLUES & BARBECUE
• September 10•
ARTIST LINEUP:
Samantha Martin & Delta Sugar • Shakura S'Aida • 
Angelique Francis •  Celeigh Cardinal •  Spencer MacKenzie
  30 YEARS OF ARTS & CULTURE
Call 403-823-2001 or email for more information.
In 2019, we began construction on the Badlands Arts Centre, an 8000 square foot addition to our site that will allow us to serve our guests year-round with music, arts, and theatre events.
We're adding more rehearsal space, a professional kitchen, and an indoor studio space.
Be Part of Something Big!
You can be a part of building something special in the Canadian Badlands. You can join the cast as a Volunteer Actor, volunteer with our community off-stage, or work with us as a donor, sponsor, or supporter.
We are a non-profit society with the values of Community, Celebration, and Creation doing something amazing to serve our community. Join us!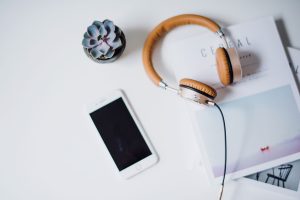 Volunteer
Do you have a special skill or experience? You can help grow our arts community at the site or even from your home!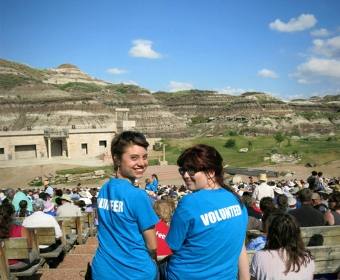 Volunteer Offstage
You can be part of welcoming guests to great experiences at the Badlands Amphitheatre.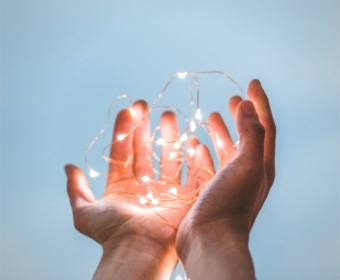 Supporter
Support non-profit arts experiences in a unique environment by donating to the Badlands Amphitheatre.
Experiences at the Badlands Amp
"This is such an amazing place."
"A fantastic venue for not only the passion play, but also for different musical events. Absolutely gorgeous back drop with excellent acoustics. Friendly volunteers are extremely helpful and knowledgeable."
Recently saw the Badlands Passion Play. Incredible venue. Everyone should see this amazing space.