The Badlands Amphitheatre is a non-profit theatre, music, arts, and events venue located just outside of Drumheller, Alberta.
A truly spectacular place in the heart of the Canadian Badlands – Canada's largest outdoor stage and home to the Badlands Passion Play, the Canadian Icons Series, Blues & Barbecue, LIGHTFEST: Fireworks in the Badlands, the new Badlands Arts Centre and more.
CANADA'S LARGEST OUTDOOR STAGE
• GUIDED TOURS AVAILABLE •
VISIT THE BADLANDS AMPHITHEATRE
CANADA'S LARGEST OUTDOOR STAGE
By appointment.
LEARN MORE

• 2022 BADLANDS PASSION PLAY• 
July 1 -17
CALL 403-823-2001
for more information
2021 Canadian Icons Concert
• AUGUST 21, 2021 •
TOM COCHRANE AND RED RIDER
TICKETS ON SALE NOW
2 TICKETS FOR $99
SAVE OVER 40%
2022 BADLANDS PASSION PLAY
You can help support the 2022 Badlands Passion Play and save! Help support the Badlands Passion Play by purchasing a  2- Tickets for $99 voucher. This voucher can be used for any performance, any seat of the play. It includes all taxes, fees, and parking and saves you over 40% and up to $74 on your performance tickets.
Call 403-823-2001 for more information.
In 2019, we began construction on the Badlands Arts Centre, a 5000 square foot addition to our site that will allow us to serve our guests year-round with music, arts, and theatre events.
We're adding more rehearsal space, a professional kitchen, and an indoor studio theatre.
Be Part of Something Big!
You can be a part of building something special in the Canadian Badlands. You can join the cast as a Volunteer Actor, volunteer with our community off-stage, or work with us as a donor, sponsor, or supporter.
We are a non-profit society with the values of Community, Celebration, and Creation doing something amazing to serve our community. Join us!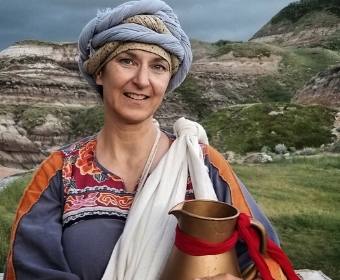 Volunteer Actor
Join the cast of the Badlands Passion Play. No experience necessary.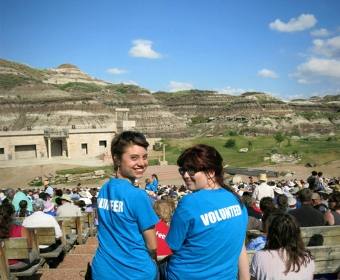 Volunteer Offstage
You can be part of welcoming guests to great experiences at the Badlands Amphitheatre.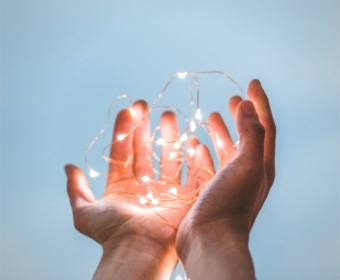 Supporter
Support non-profit arts experiences in a unique environment by donating to the Badlands Amphitheatre.
Experiences at the Badlands Amp
"This is such an amazing place."
"A fantastic venue for not only the passion play, but also for different musical events. Absolutely gorgeous back drop with excellent acoustics. Friendly volunteers are extremely helpful and knowledgeable."
Recently saw the Badlands Passion Play. Incredible venue. Everyone should see this amazing space.