The Badlands Amp and the Canadian Badlands Passion Play Society uses Canada Helps to process donations. For over 17 years, Canada Helps has assisted charities by providing Over 1.7 million Canadians with the tools to donate to their favourite charities.
We are registered Canadian non-profit organization that is supported by volunteers, donations, and grants. Charitable No. 131488223RR0001.
Remembering Judy Palm
In Memory of Judy Iris Palm
September 1, 1949 ~ November 14, 2019
There are few people in our world who give of themselves as freely and with such incredible enthusiasm as Judy Palm.
Judy was known throughout the Drumheller community for her smile, her kind words, and her consistent service to others. At the Badlands Passion Play, Judy was not only a founding member of the society but also helped out wherever there was a need. She served many years on the board of directors and also managed the gift shop and concession.
Judy was gifted at organization and customer service and in more recent years became known by our guests as "the washroom lady" for her work at keeping the women's washroom lines moving efficiently during the intermission.
Our post-show evaluations were full of praise for this wonderful person with the toilet bowl earrings who had such a great sense of humour that a visit to the washroom rated highly in their overall impressions of a visit to the Badlands Amphitheatre.
It is rare to find a volunteer who serves for 30 years with such a positive attitude as Judy Palm. We will dearly miss her radiant smile and cheerful words of encouragement. To honour her memory and legacy, The Badlands Amphitheatre is establishing the Judy Palm Volunteer of the Year award to recognize outstanding service to our community each year.
Judy and her family have kindly requested that any memorial donations in her honour be made to the  Badlands Passion Play or the Badlands Arts Centre at The Badlands Amphitheatre – home of the Badlands Passion Play.
To donate, please call 403-823-2001 or donate online securely through the form on this page
Memorial donations may also be mailed to The Badlands Passion Play, Box 457, Drumheller, AB T0J 0Y0.
Thank you Judy, we love you and we miss you!
– The Badlands Amphitheatre and Badlands Passion Play staff, volunteers, & crew
__________
From Judy's family:
Judy was born on Sept. 1, 1949, and lost her battle with cancer on Nov. 14, 2019.
She was the only daughter of Gar and Hazel Bowerman of Tisdale, SK. She married Ed Palm 49 years ago and moved to the Drumheller area in 1972.
They had 3 children, Jeff (Tracy) Palm of Burns Lake, BC, Jana (Dave) Palm-Rienks of Red Deer, AB, and Jenell (Aaron) Coutts of Barrhead, AB. She had 8 grandchildren, one on-the-way and 2 step-grandchildren.
Judy was highly involved in the community through the Alliance Church, After 5 Club, and the Badlands Passion Play.
She will be especially remembered as the Bathroom Coordinator with the toilet bowl earrings, enhancing the experience for all the ladies.
Everyone who knew Judy had a unique story of how she personally impacted their lives.
She most recently worked at Freson Bros., Palm Engineering and her guest house The Palm Oasis.
She expressed heartfelt thanks to the many nurses and Dr. Liknes at the Drumheller Hospital for their kind and loving care. Also to all her friends who encouraged, visited and helped her with her meals.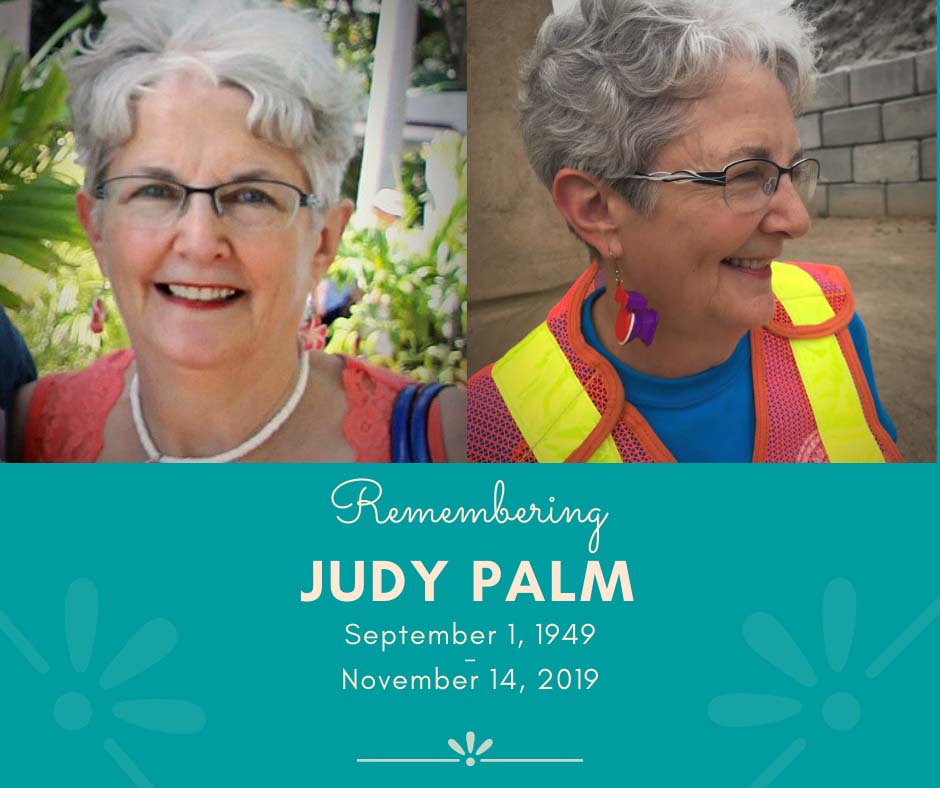 What People Are Saying:
"I can't believe we get to have this place and go to all these great things in our own backyard!"
"An incredible place for a concert!"
"Thank you! For doing all that you do! We'll be back!"
"We have never seen anything like this. What an incredible venue. "