The Badlands Amp and the Canadian Badlands Passion Play Society uses Canada Helps to process donations. For over 17 years, Canada Helps has assisted charities by providing Over 1.7 million Canadians with the tools to donate to their favourite charities.
We are registered Canadian non-profit organization that is supported by volunteers, donations, and grants. Charitable No. 131488223RR0001.
Thanks to a generous donor, we can match your donation, dollar-for-dollar up to $10,000. You can help keep The Badlands Amphitheatre big and beautiful and growing. Donate now and DOUBLE YOUR DONATION.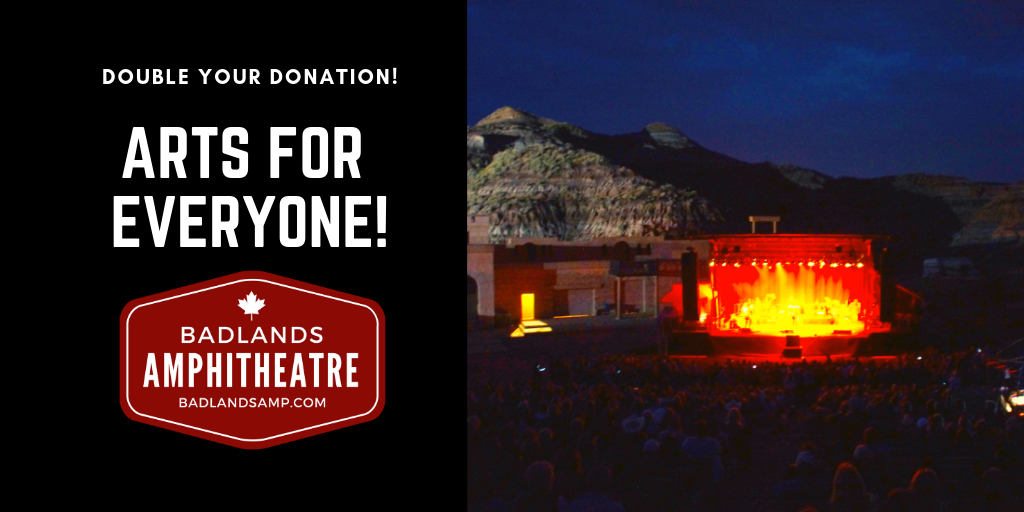 What People Are Saying:
"I can't believe we get to have this place and go to all these great things in our own backyard!"
"An incredible place for a concert!"
"Thank you! For doing all that you do! We'll be back!"
"We have never seen anything like this. What an incredible venue. "