ROOTS, BLUES & BARBECUE
 SEPTEMBER 10, 11 & 12 –
3 GREAT EVENTS IN 3 DAYS 
Friday – September 10 – Sponsors Night
A limited ticket event featuring The Hello Darlins.
TICKETS: $100 (includes dinner and a $50 tax receipt)
Saturday – September 11 – Roots, Blues & Barbecue Concert
Featuring Matt Andersen/  The Hello Darlins / Dawn Tyler Watson / Blue Moon Marquee 
TICKETS: $69
Sunday – September 12 – Musical Brunch. Menu and artists TBA.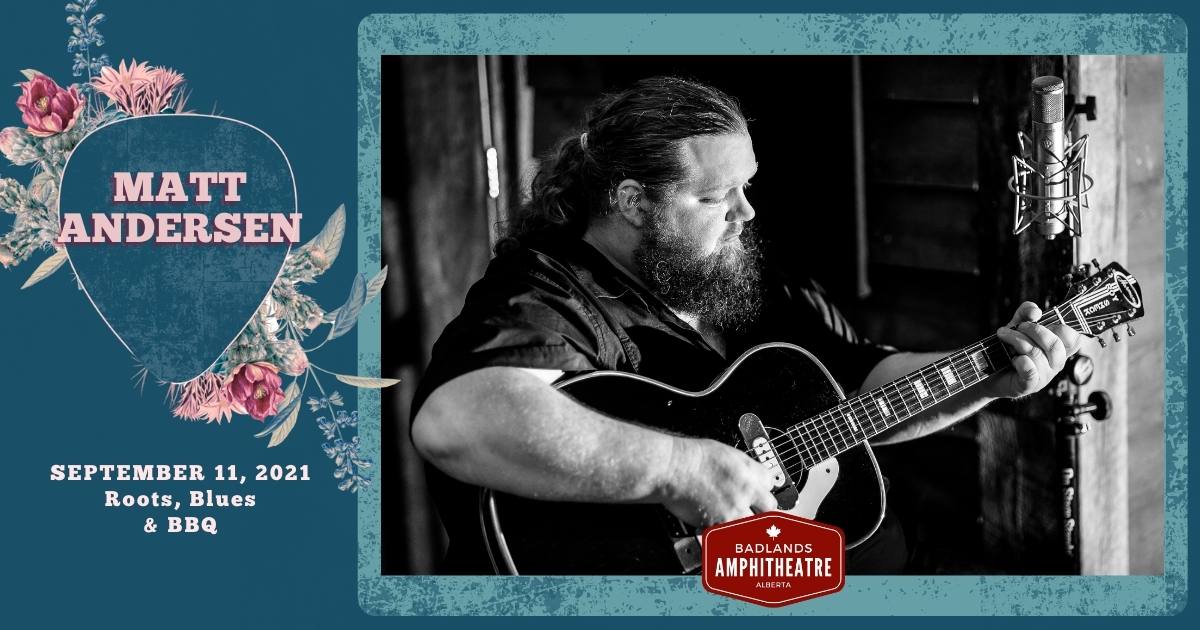 Appearing Saturday, September 11
A powerhouse performer with a giant, soul-filled voice and commanding stage presence, MATT ANDERSEN has built a formidable following the old-fashioned way: touring worldwide and letting his stunned audiences and new devotees spread the good word of his righteous tunes all over. And the world has indeed woken up and discovered him, helping him amass over 18 million views on YouTube.
In addition to headlining major festivals, clubs and theatres throughout North America, Europe and Australia, he has shared the stage and toured with Bo Diddley, Buddy Guy, Greg Allman, Tedeschi Trucks Band, Randy Bachman, Little Feat, Jonny Lang, Serena Ryder, and more. Andersen nabbed the 2013 and 2016 European Blues Award for Best Solo/Acoustic Act, three Maple Blues Awards in 2012, and was the first ever Canadian to take home top honours in the solo/duo category at the 2010 International Blues Challenge in Memphis. Since the release of Weightless in early 2014, Andersen has received a JUNO nomination for Roots & Traditional Album of the Year, a CIMA Road Gold award, and eight Maple Blues Awards.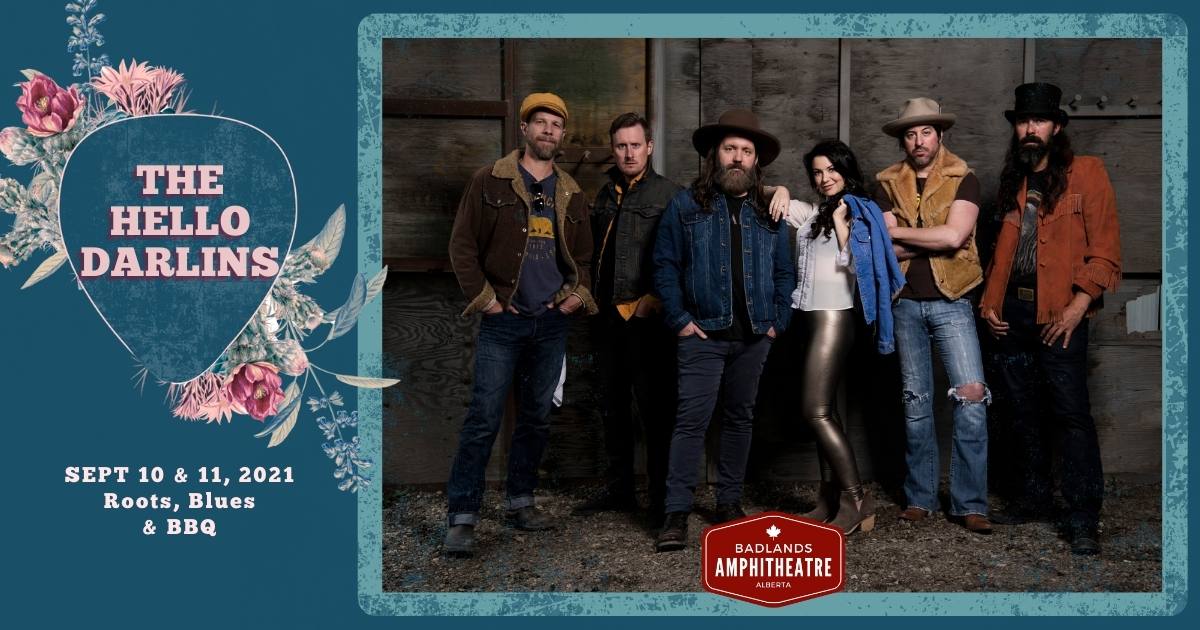 Appearing Friday September 10 & Saturday September 11
"They call their sound North Americana…you just might settle for SPELLBINDING."
–  Rootstime Magazine
Made up of some of Canada's most in-demand sessional musicans, THE HELLO DARLINS are a powerhouse cast of artists who decided to create something new on their own. THE HELLO DARLINS  a group with an impeccable pedigree are poised to shake up the Americana and Roots music scene.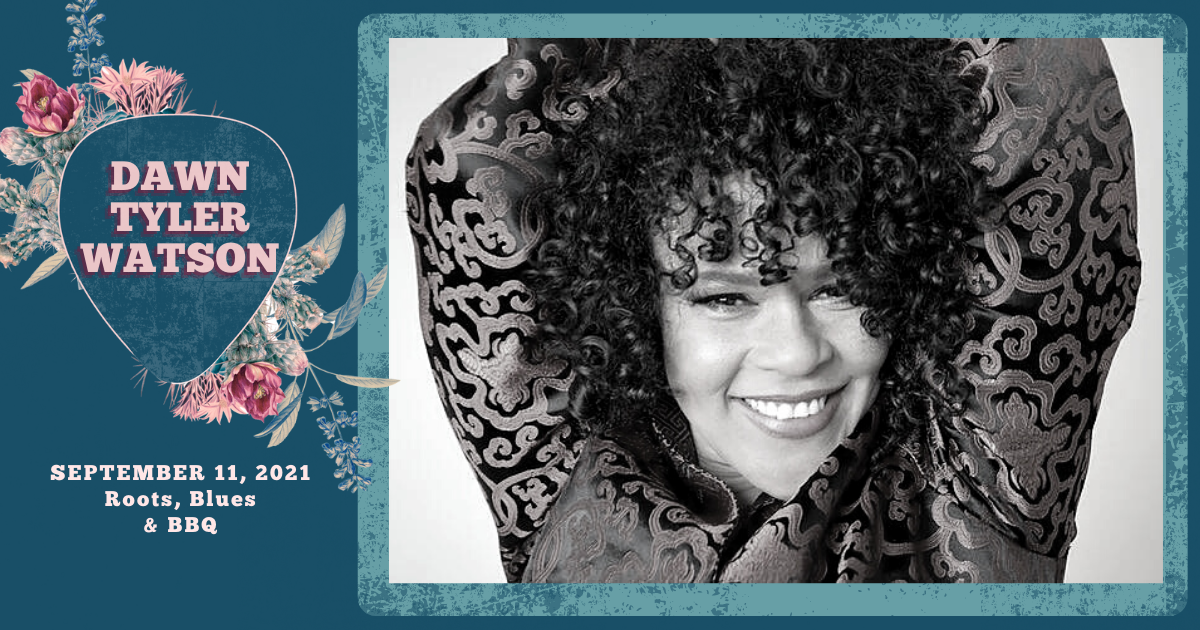 DAWN TYLER WATSON
"This utterly assured performer has you believing she's a front-ranking country singer, a soul diva, a jazz warbler, a new adult contemporary specialist, a swing siren– as well as a basic blues belter."
– Toronto Star
Multiple award-winning, Montreal based Singer/Songwriter Dawn Tyler Watson has earned her place among the International Blues elite. Her fiery stage presence and soul-stirring performances have garnered her national and world-wide recognition.
With two recent Maple Blues Awards; Songwriter of the Year, and Best Album/Producer, she was also nominated by the Blues Foundation in Memphis for a 2020 Blues Music Award for Vocalist of the Year alongside greats like Curtis Salgado & Mavis Staples. Her latest record "Mad Love" won the 2020 JUNO award for Blues Album of the Year.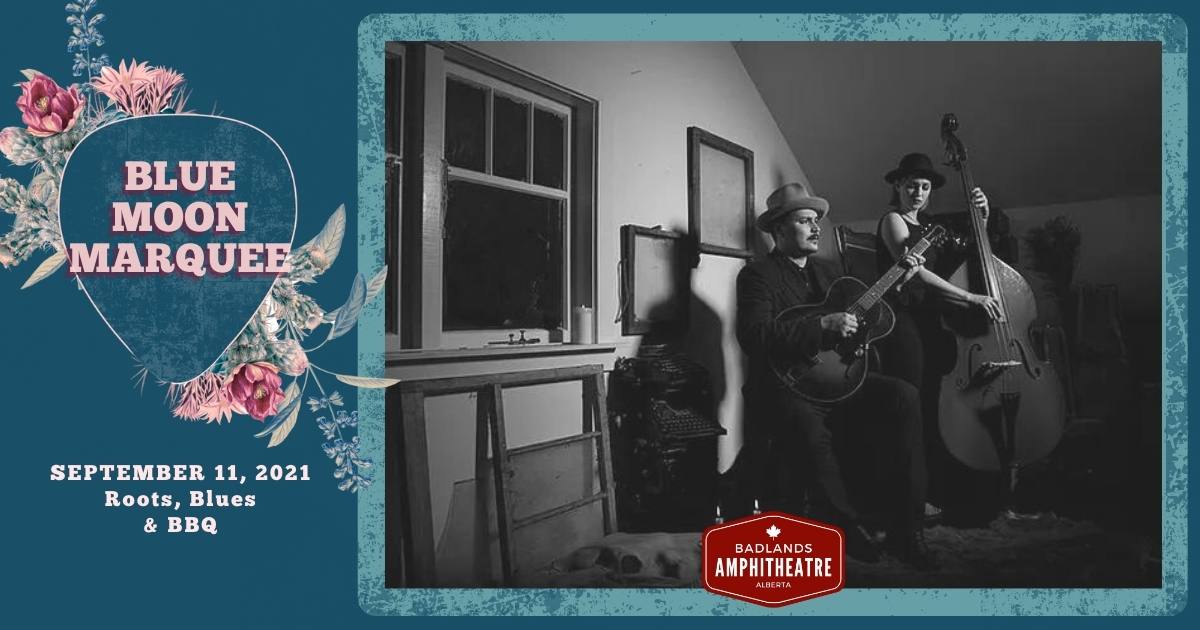 Appearing  Saturday, September 11
BLUE MOON MARQUEE  is a swinging blues band born of the wild rose country. They currently make their home in an island shack on the coast of the Salish Sea.  BLUE MOON MARQEE is primarily a live duo with the energy and sound of a full band. Colette, the rhythm section, not only commands the upright bass but also brings the swing with her feet on the kick drum, snare and high hat, all while singing harmonies. Cardinal is of the screaming and hollering blues tradition with distinctive thick and smoky vocals that barrel out like a raging bull. His guitar crackles with the swinging energy of jazz tinged blues.
Friday September 10 – Supporters Night
Celebrate while supporting the arts featuring The Hello Darlins.
Saturday September 11 -Roots, Blues & Barbecue Concert
Featuring Matt Andersen, The Hello Darlins, Dawn Tyler Watson, and Blue Moon Marquee.
Sunday September 12 – Brunch away while the music plays. Details TBA.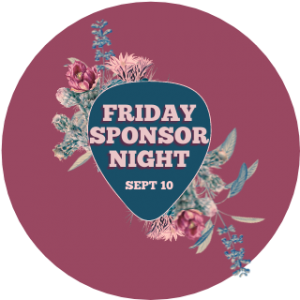 FRIDAY – SEPTEMBER 10
Limited tickets available.
Forum Theatre
Music: The Hello Darlins
Get your Blues Plate Special – an outdoor roast beef dinner prepared by Chef Ranay and a glass of something good to drink.
There will be music played just for you by The Hello Darlins – all this and a $50 tax receipt in support of arts and culture at The Badlands Amp.
Celebrate good art, good music. and good food with us.
Tickets – $100
all inclusive
dinner/concert/$50 tax receipt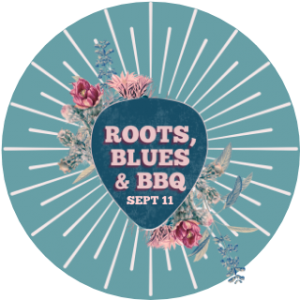 SATURDAY – SEPTEMBER 11
Badlands Amphitheatre
5 PM to 10 PM
Matt Andersen
The Hello Darlins'
Dawn Tyler Watson
Blue Moon Marquee
The Main Event – an evening filled with hours of live music and good food in the incredible Badlands Amphitheatre.
Enjoy hours of roots and blues music. Eat and drink under a great big Alberta sky. You can pre-order your food with us once your concert ticket is purchased.
Tickets: $69
Concert only 
(plus fees)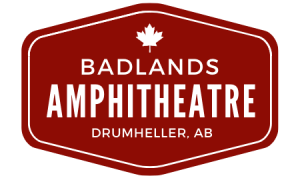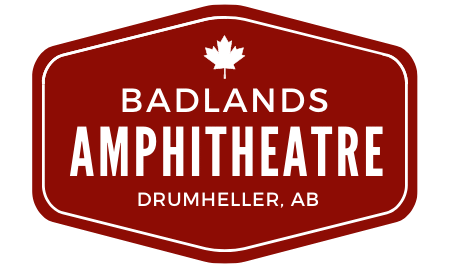 Roots, Blues & Barbecue is held at one of Canada's most spectacular venues – the Badlands Amphitheatre located in Drumheller, Alberta (1.5 hours from Calgary). Surrounded by the ancient hills of the Canadian Badlands, this incredible place has clear sight lines and superior acoustics.  The Badlands Amphitheatre is a non-profit arts and culture society operating from the values of community, creation, and celebration.