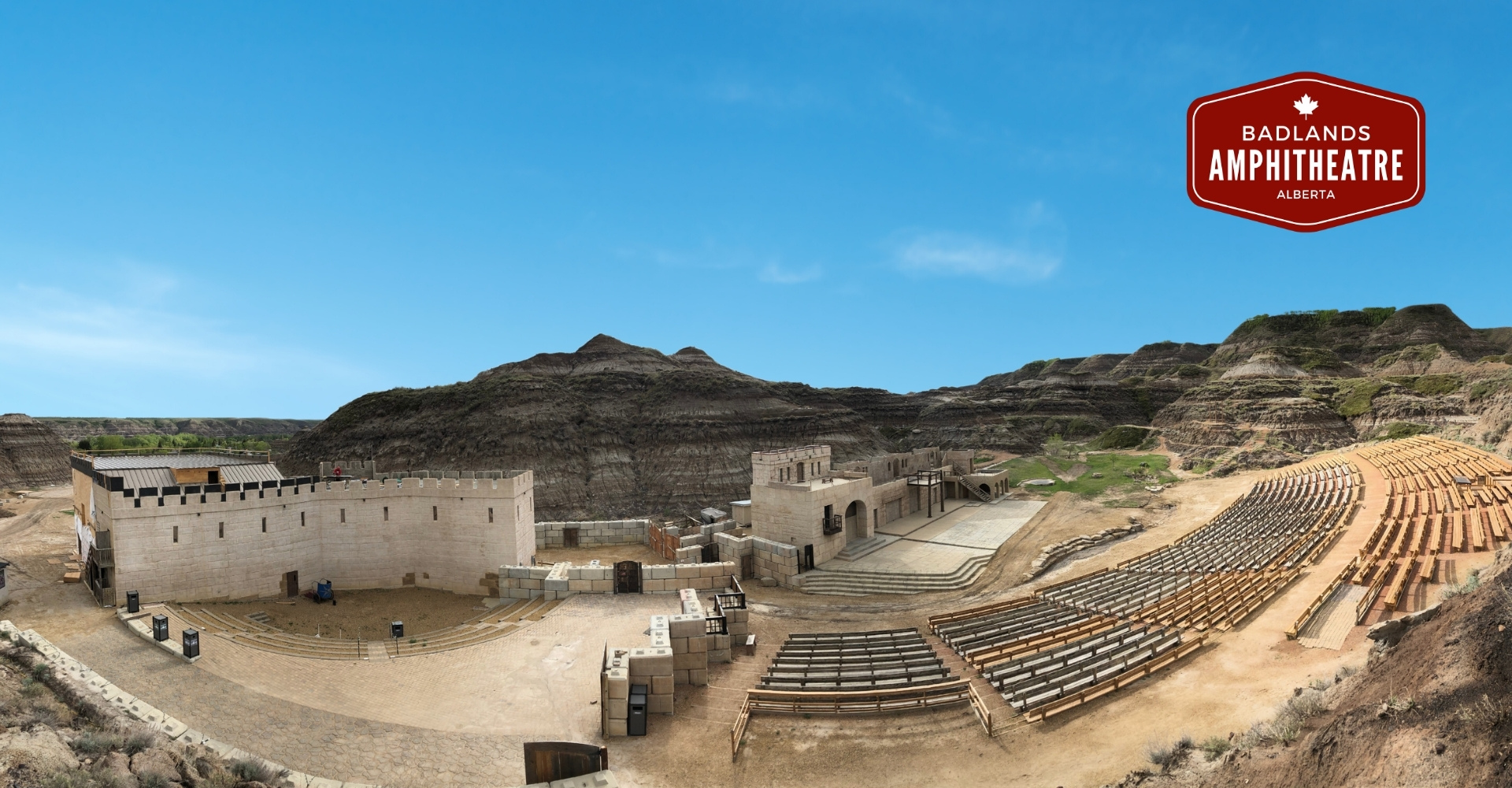 COMMUNITY. CREATION. CELEBRATION.
The Badlands Amphitheatre is a non-profit arts and culture venue located in the heart of the Canadian Badlands (Drumheller, Alberta – 1.5 hours NE of Calgary and 3 hours SE of Edmonton).
This 2500 seat natural amphitheatre is surrounded by spectacular scenery. The Badlands Amp is an incredible setting for live theatre shows, concerts, opera, fireworks, and outdoor movies. The Badlands Amp will soon be home to the Badlands Arts Centre and Studio – a two-story 8000 square foot indoor creative and event space that will include a 2500 square foot studio space.
The Canadian Badlands is a renowned for its unforgettable landscapes. Home to Dinosaur Provincial Park, a UNESCO World Heritage Site, visitors come from all over the world to explore this special place.
We acknowledge that we live, work and play on the traditional territories of the Blackfoot Confederacy (Siksika Kainai, Piikani), the Tsuut'ina, the Stoney Nakoda Nations, the Metis Nation (Region 3), and all people who make their homes in the Treaty 7 region of Southern Alberta.     
In the summer, you can tour the Badlands Amphitheatre site. Come see the home of Canada's largest outdoor stage. Grab a complimentary bottle of water from our Visitor's Centre and have a look around the venue. Contact us for more information. Join our email list for upcoming events. 
ADDRESS
Google Map
PHYSICAL ADDRESS:
605 17 Street SW
Drumheller, Alberta
MAILING ADDRESS:
Box 457, Drumheller, Alberta, T0J 0Y0
CANADA
Sign up now for concert presales, giveaways, contests, special discounts, and news from the Badlands Amp.