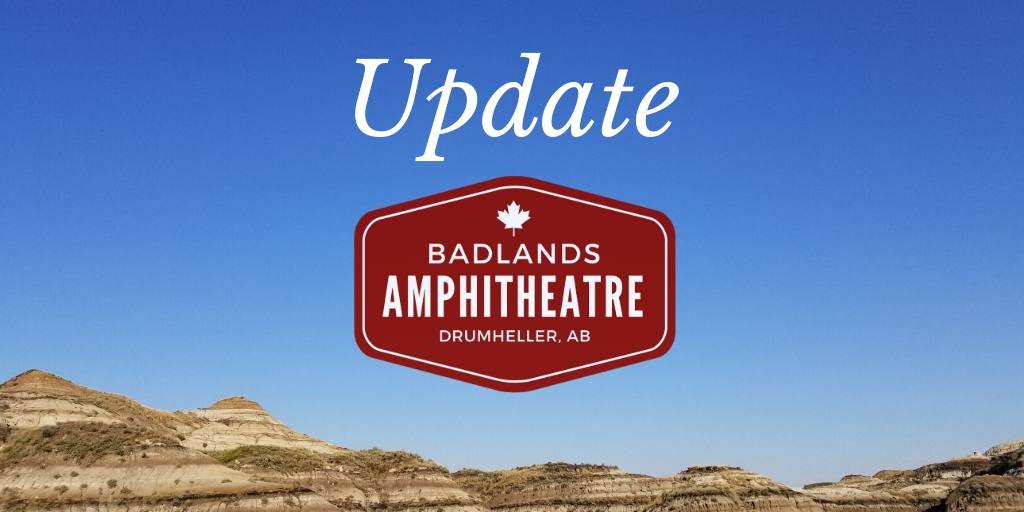 .
April 28, 2021
The Latest:
Well, here we are again. The 27th Badlands Passion Play will now be performed July 1-17, 2022.
We worked and hoped for the opportunity to perform the play in 2021. As you may know, a production of this magnitude requires a significant rehearsal and preparation period before it is put on the stage. Unfortunately, with current restrictions, this is not possible.
Once again, we are disappointed but we look towards next summer with hope and excitement. We can't wait to welcome our guests, volunteer actors, and professional crew back to Canada's largest outdoor stage in 2022.
Thanks to our supporters and patient guests, the Badlands Passion Play will be able to perform again. In a year that held incredible financial and operating challenges for non-profit arts communities, we feel fortunate that we are still here and able to look to next year.
We have contacted all of our 2021 Badlands Passion Play ticket holders. Please feel free to contact our Box Office at info@badlandsamp.com  for more information.
If you would like to support the
Badlands Passion Play
, consider donating at
BadlandsAmp.com/donate
. You can also purchase one of our 2-for-$99 ticket certificates which is good for any seat, any performance of the 2022
Badlands Passion Play
.
We will have more for you soon including tours at our site,
The Badlands Amphitheatre
, and some other events.
Your Badlands Amphitheatre & Badlands Passion Play team
BadlandsAmp.com